Welcome to "I Think You Stink" Bouquets
I Think You Stink Bouquets is a fun and affordable way to say "I Think You Stink" to anyone with whom you disagree. Order below and a bouquet of wilted dying flowers will be delivered to your adversary within 2 business days.
Sign the card or send the bouquet anonymously. It's up to you!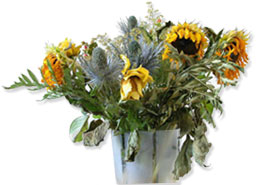 Why do something crazy or impulsive that might land you in real trouble? Send them an I Think You Stink Bouquet today!
Less than $20 (delivery included)
The civilized way to tell someone that you think they stink!
CLICK ON THE BOUQUET TO ORDER TODAY!